I went to the winter observation meeting hosted by the Sounkyo Visitor Center.
We forgot about our daily lives and enjoyed the world of snow and ice at the Ginga Falls, the ice pillars of the Niseicharomappu River, and going up the Ishikari River in Obako.
The guide was kind and explained the formation of Mt. Taisetsuzan, the columnar joint, and the Ishikari River in an easy-to-understand way.
If you are interested, please visit the Sounkyo Visitor Center, which is open on Saturdays and Sundays until 2020, February 23, twice a day, in the morning and afternoon.
◎Ginga-no-Taki, One of the Largest Natural Ice Falls in Japan
Cross the Ishikari River, where the water level is low, to the other side of the river, and climb through the forest zone to arrive at the bottom of Ginga-no-Taki, the largest natural waterfall Japan. The 104-meter-high Ginga Falls has been transformed into a world of ice.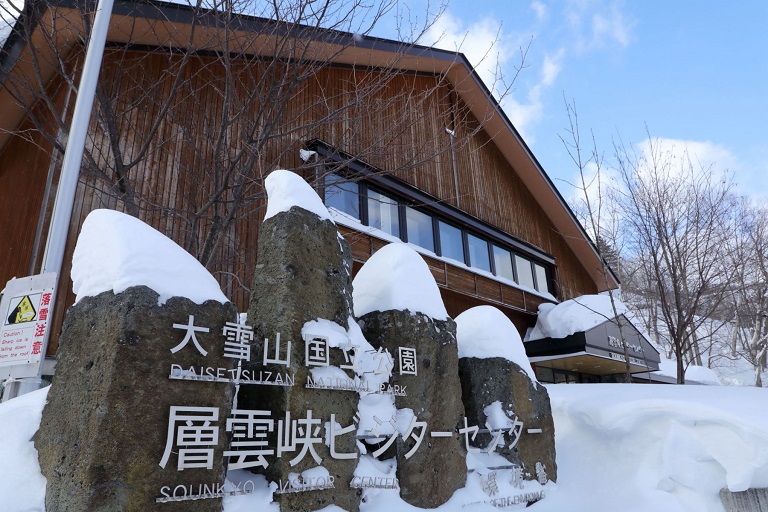 Sounkyo Visitor Center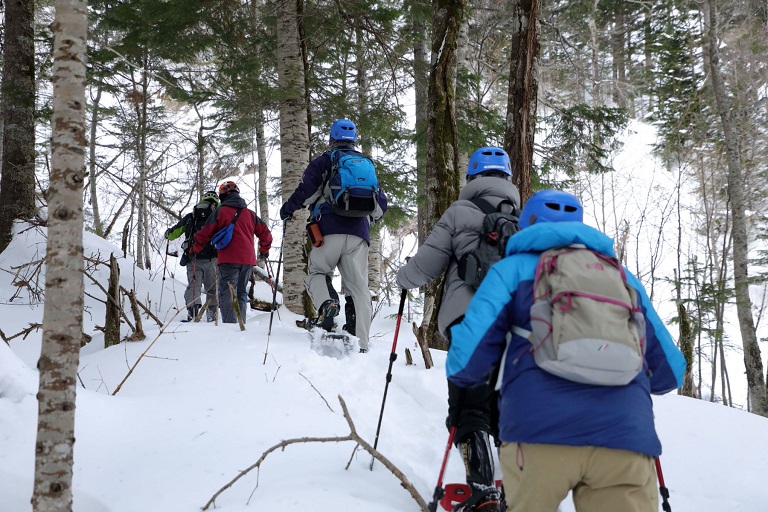 Walking through the sloping tree line, sweating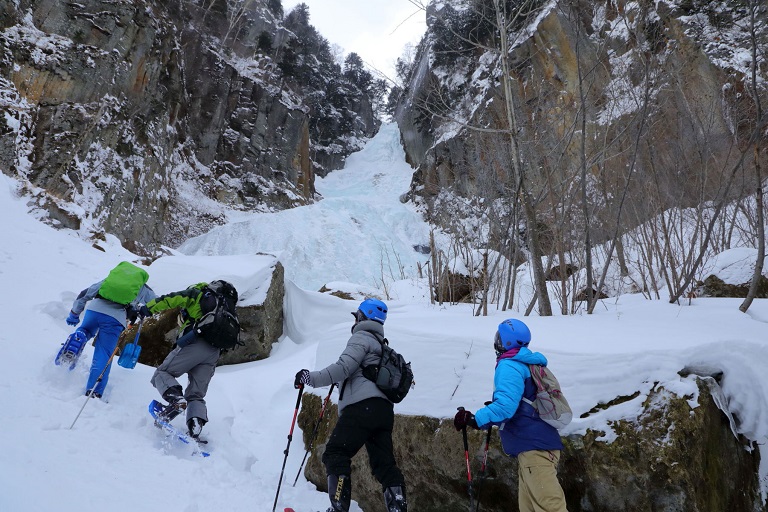 When we passed through the trees, we can see the giant icefal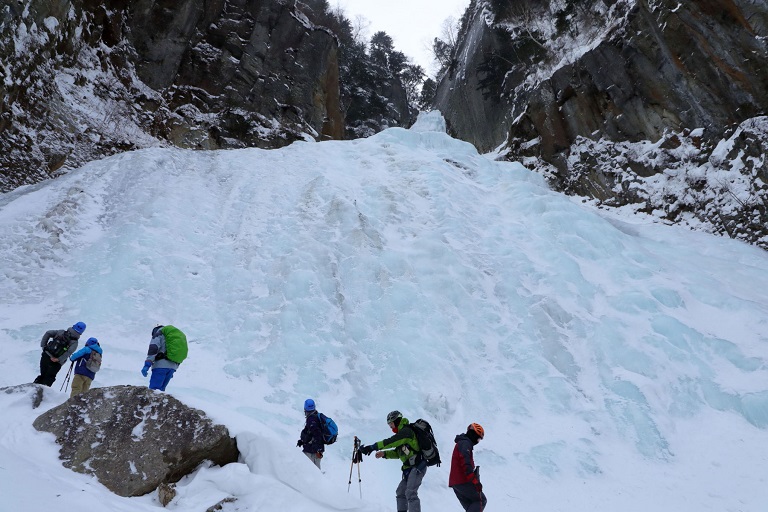 Directly below the Ginga Falls, just looking up
◎Columnar Joint and Walking Along the Ishikari River, Obako
We walked along the Ishikari River, which is lined with columnar joints on both banks, for about an hour, wearing snowshoes and looking at ice falls and frost flowers and footprints of ezokuroten.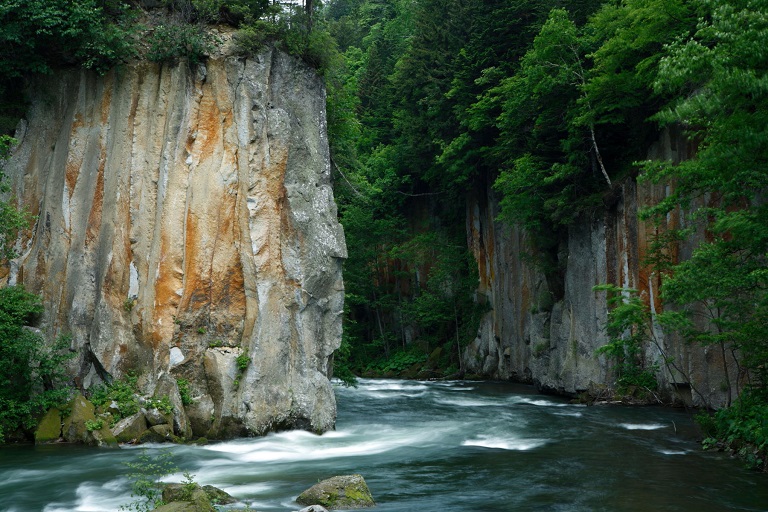 Sounkyo in summer along the Ishikari River, Obako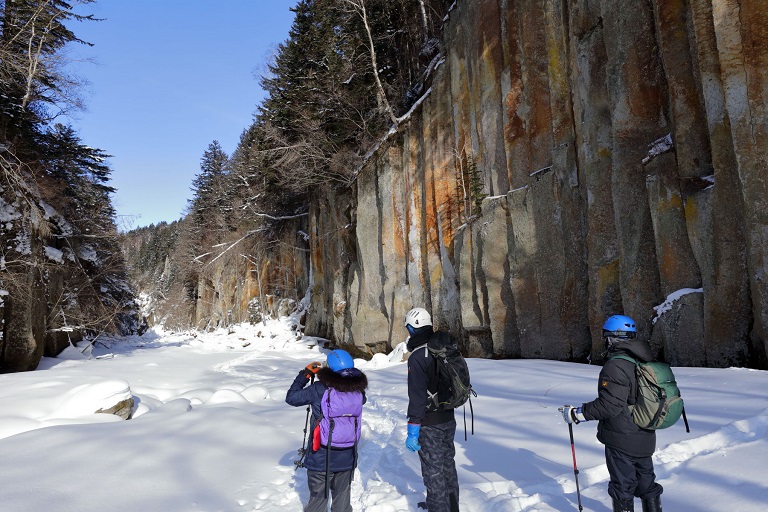 Ishikari River covered with snow and columnar joint in winter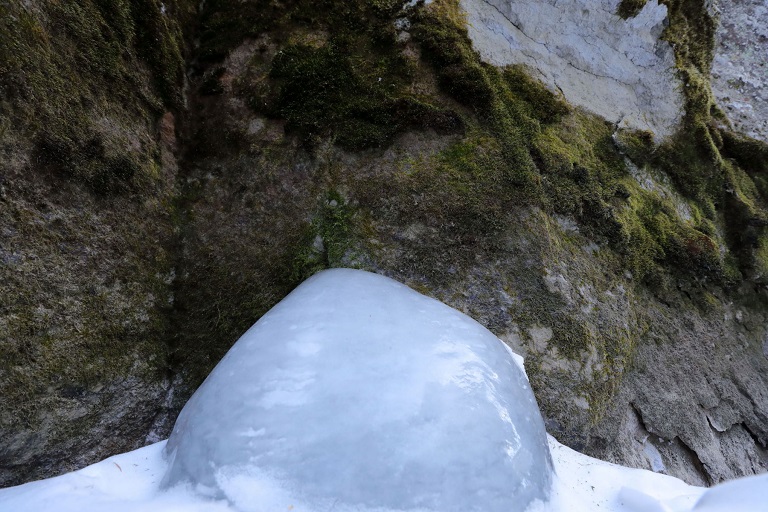 Tears of Obako Who put them there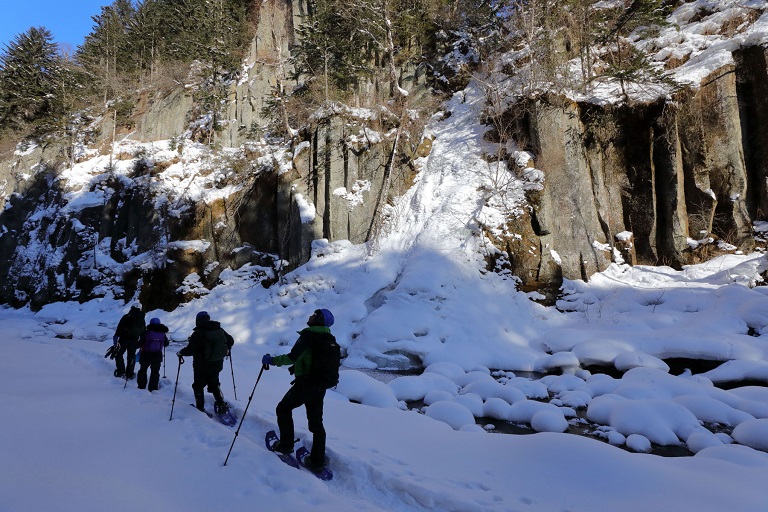 Ishikari River, columnar joint, and ice fall Luxury time
◎Ice Pillars on the Niseicharomappu River
The Niseicharomappu River joins the Ishikari River at Obako, and the water oozing from the rocks upstream freezes into icicles. The difference in temperature and snow changes how the icicles grow, so they change their appearance every year.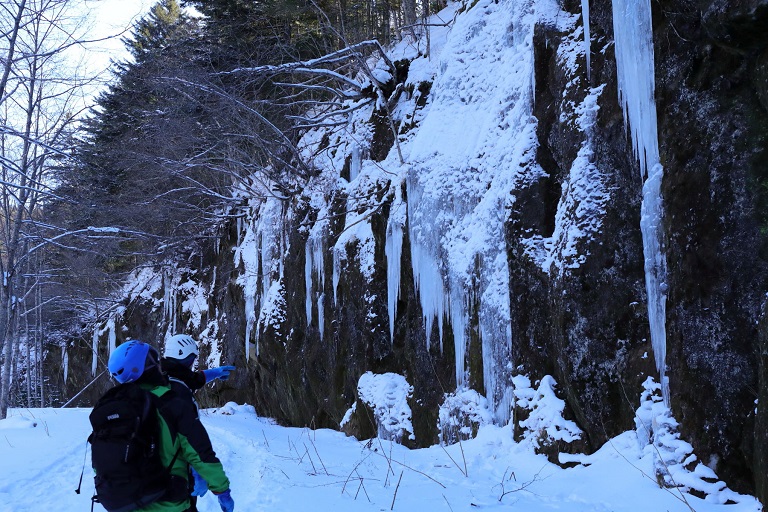 Whether or not they will still grow from here depends on the weather conditions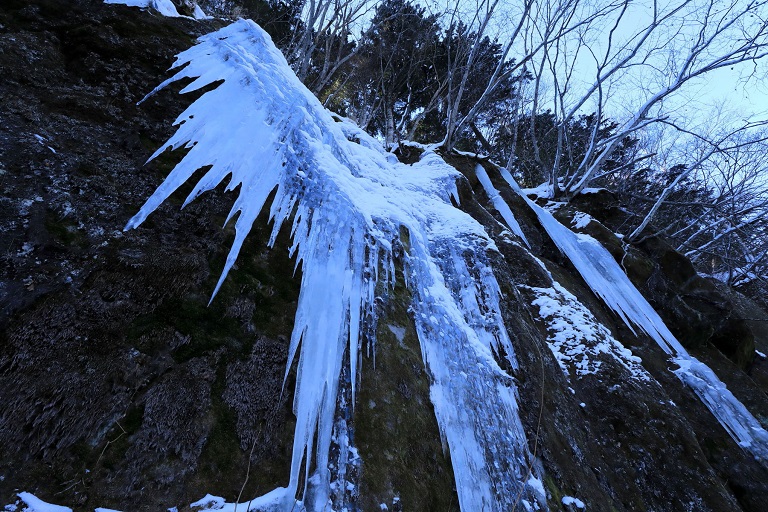 Water oozing from the rock freezes and shows various appearance