Sunday, September 15, 2019
I went to the Indian Water Wheel Festival, one of the most popular autumn festivals in Chitose.
I've been to the Indian water wheel a few times, but this was my first time to the festival. I arrived a little before noon, but there were quite a few cars at the temporary parking lot. When I headed to the venue, it was already packed and I was overwhelmed by the number of people there. There were many stalls and a wide variety of food.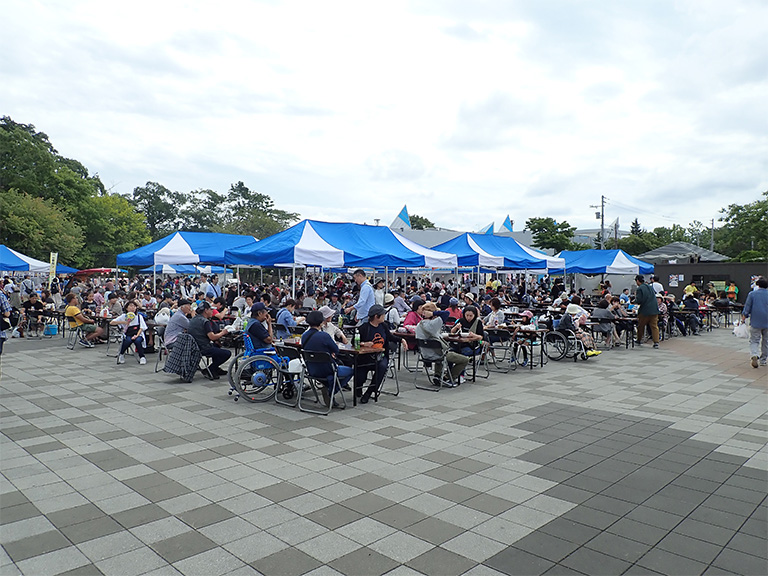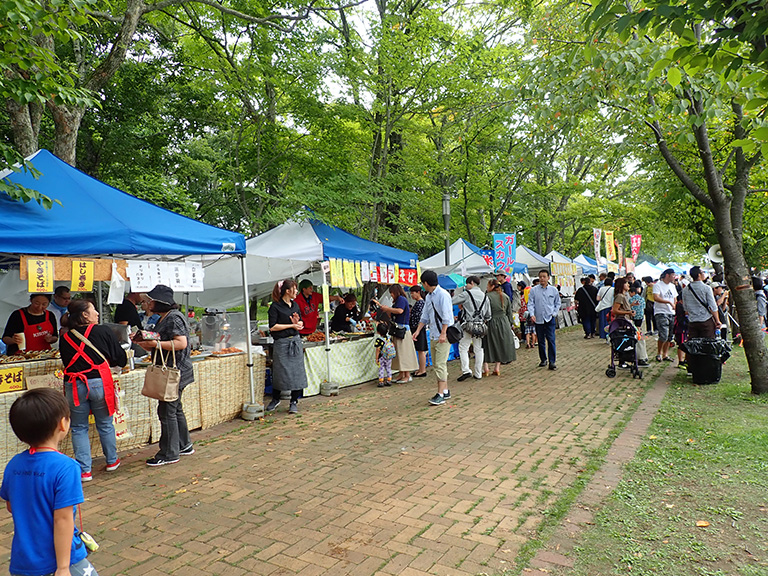 The stream that runs along the walking path was packed with people, from adults to children, fishing for yamame trout. For 300 yen per hour, you can rent a fishing rod and bucket and take home the yamame trout you catch. Grilled with salt, tempura, boiled… I'm so jealous!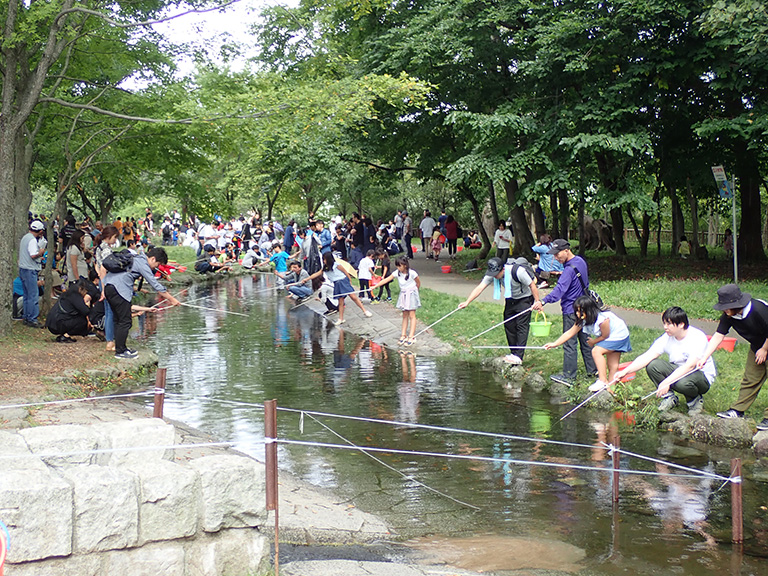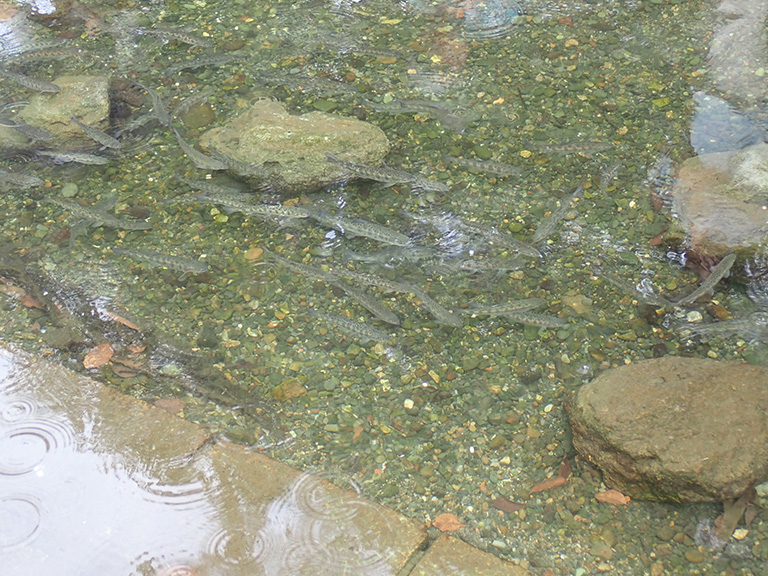 There was a huge crowd of people at the salmon cleaning demonstration area, so I managed to reach out and take a picture. The craftsmen were carefully teaching how to clean salmons.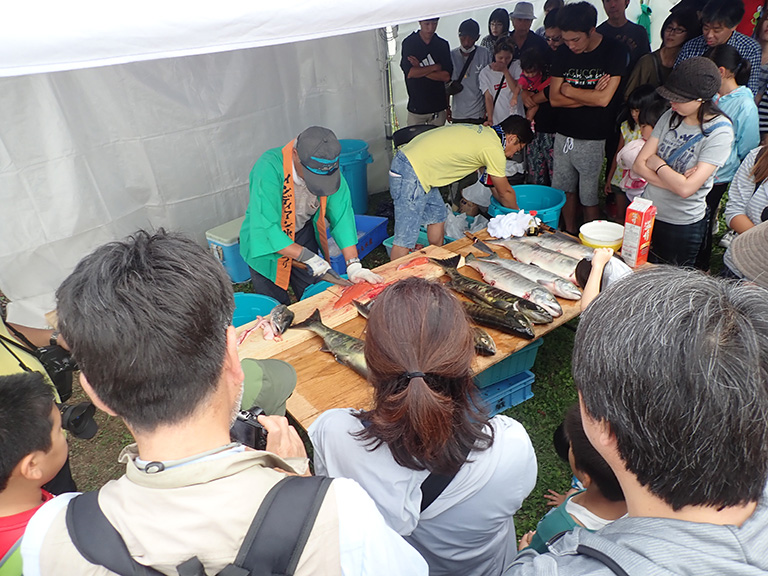 On the stage, the Self-Defense Forces played drums and music, Ainu from all over Hokkaido performed traditional dances. Picture book performers read picture books in an amusing way to the music, two-person log cutting race the main event of the festival, and the idol unit "Xiaoniang," born in Chitose and sang Chitose songs, livened up the event.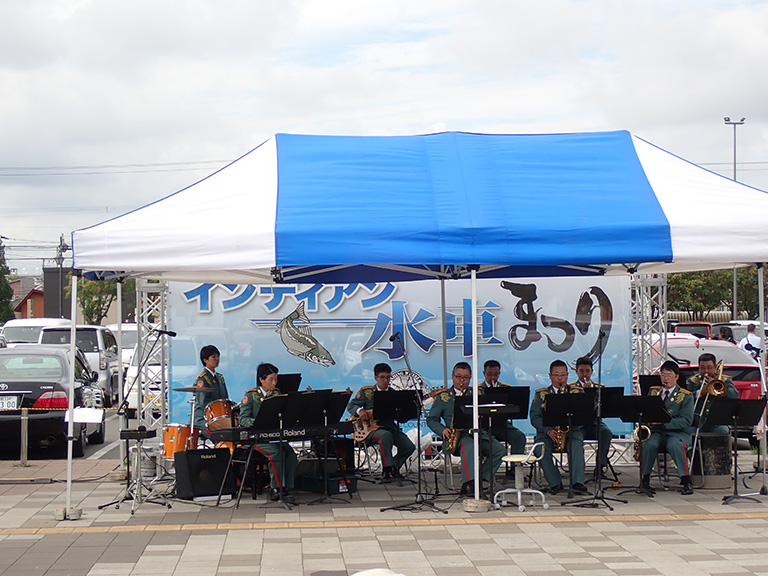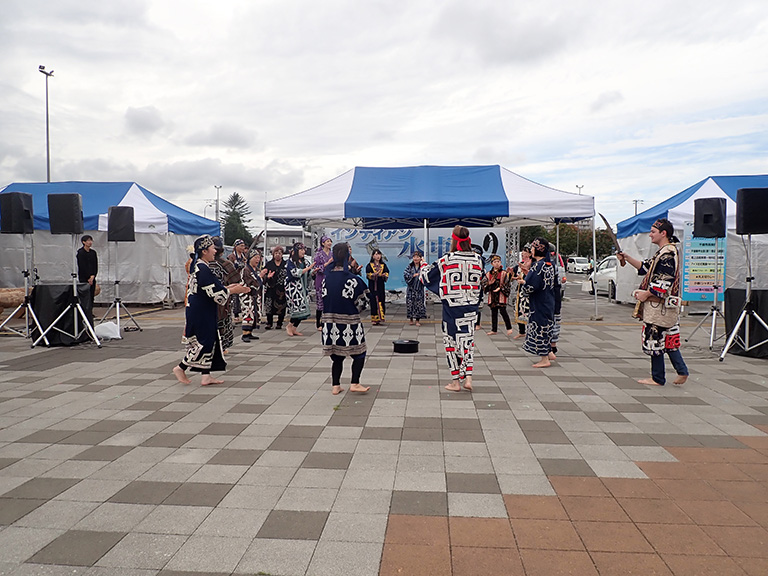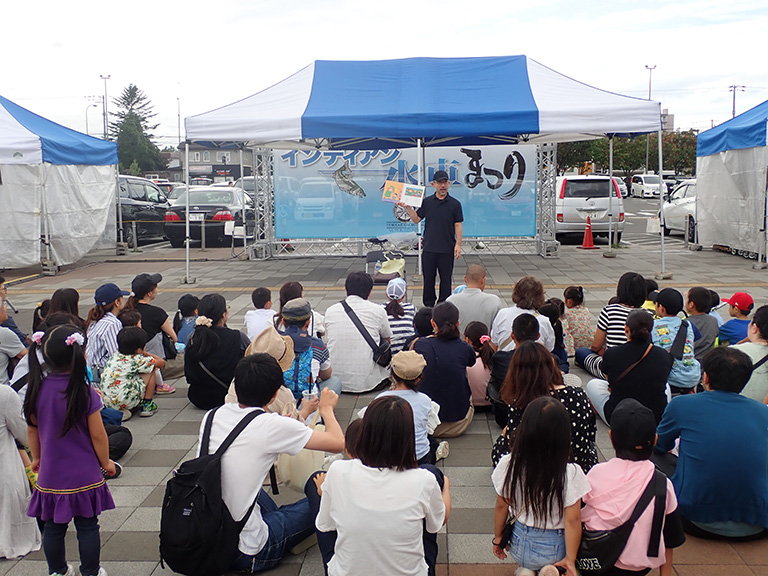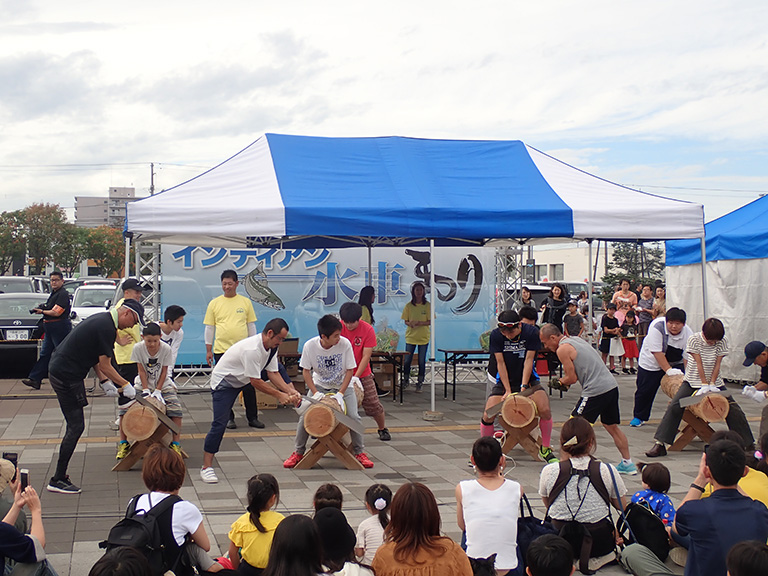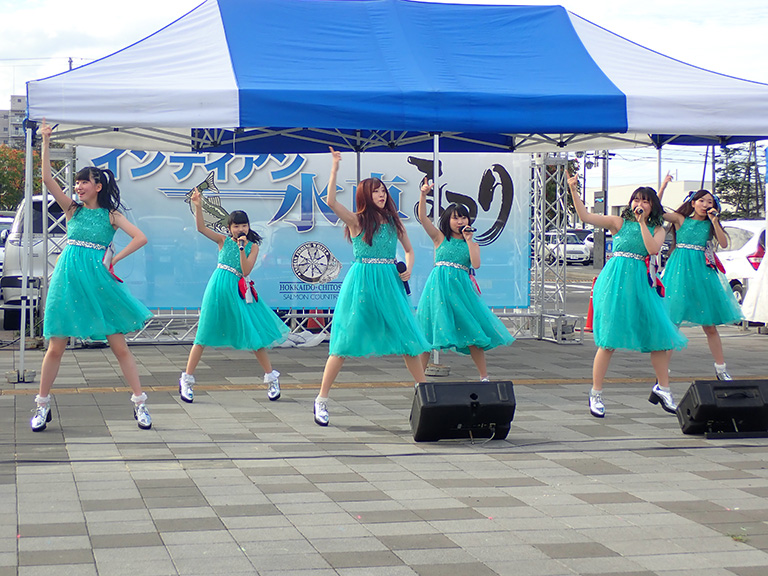 I was satisfied with the festival's specialties, salmon roe lunch box, and salmon hot pot for lunch. It was delicious!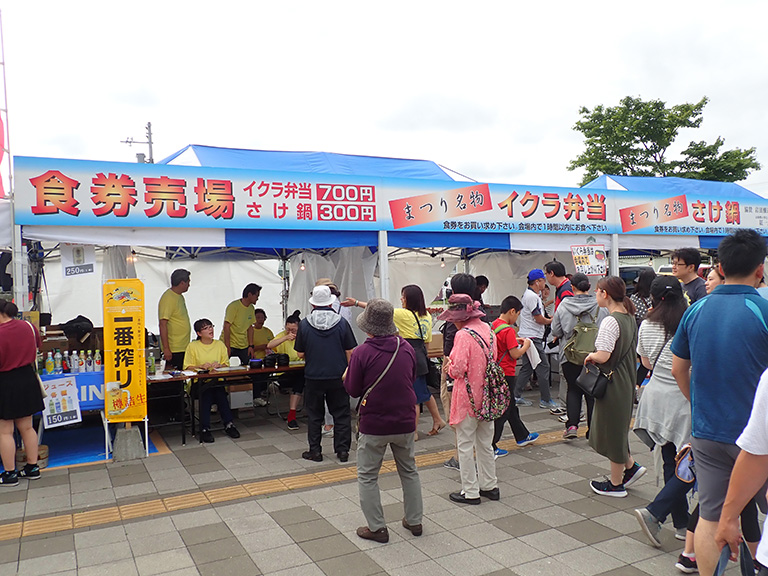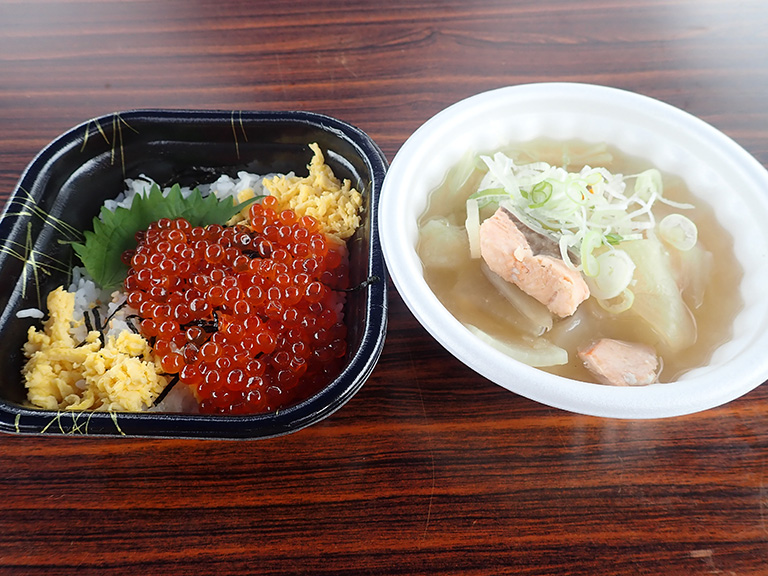 As for the important Indian water wheel, salmon only came up once in a while. However, there were plenty of them on the bottom of the river, where we could see them at the adjacent Salmon Hometown Chitose Aquarium. There were also lots of Japanese dace!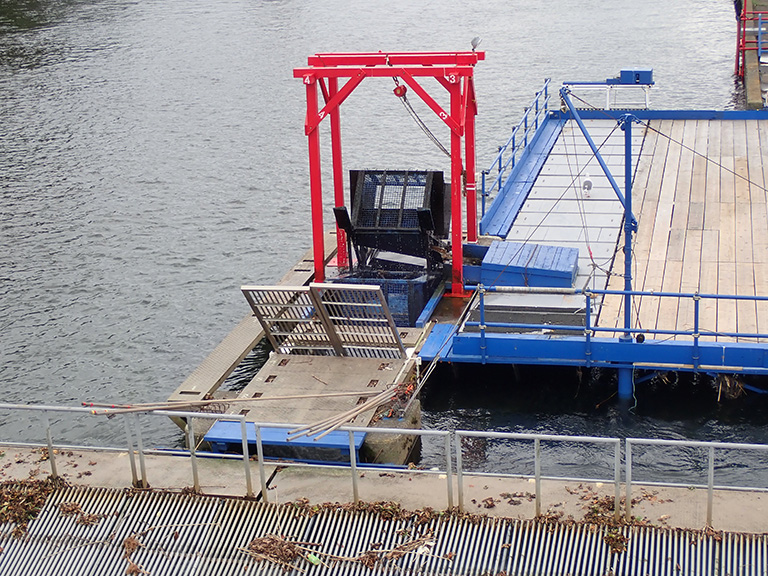 I ate delicious food, enjoyed the stage, fully enjoyed the autumn in Chitose!
By the way, the log cutting race was a four-team competition with registration on the day. The first prize was two salmon! Even second place gets one. There was a couple from Kobe participated in the race every year, and I couldn't help but cheer them on.
Roadside Station Salmon Park Chitose Event Square MAPCODE: 113 889 676*66