A long, long time ago, in a fanciful past. The area around the mouth of the Tokoro River used to be Tokoro Bay, but the tip of the bay was connected and became Lake Tokoro, which turned into the Tokoro Low Marsh.In the process, the Tokoro River seems to have joined the main stream Raitokoro River and flowed out to Lake Saroma.
Many ruins remain on the dunes and high ground from the mouth of the Tokoro River along the Sea of Okhotsk to Lake Saroma.
The "Tokoro Ruins Pavilion" on the shore of Lake Saroma serves as the entrance to the site, and as you proceed into the forest, you will see reconstructed pit dwellings from the Jomon and Satsumon periods, giving the illusion of a time slip.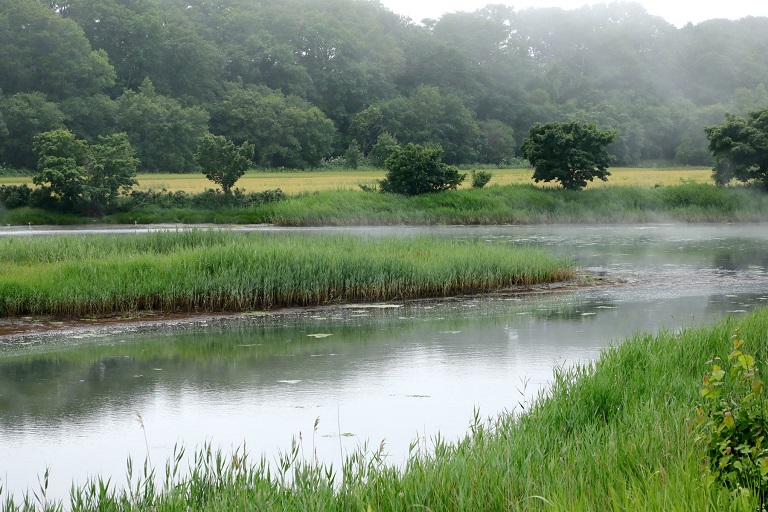 Raitokoro River flowing into Lake Saroma.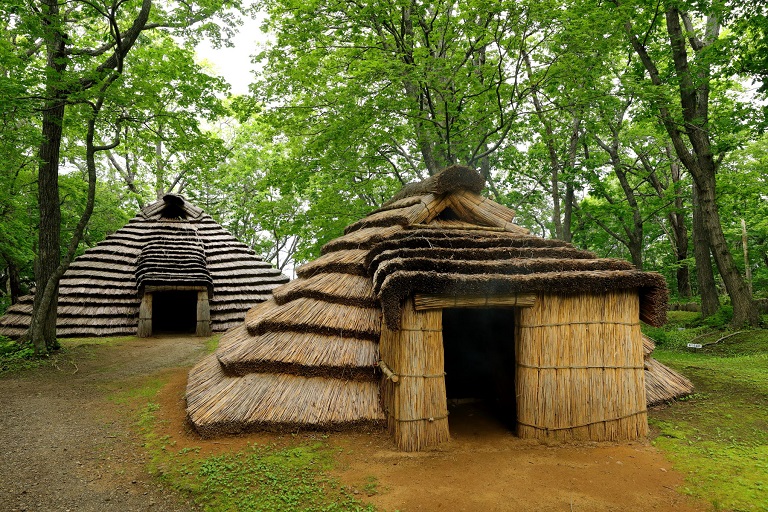 Pit dwelling restored in the forest of Tokoro ruins.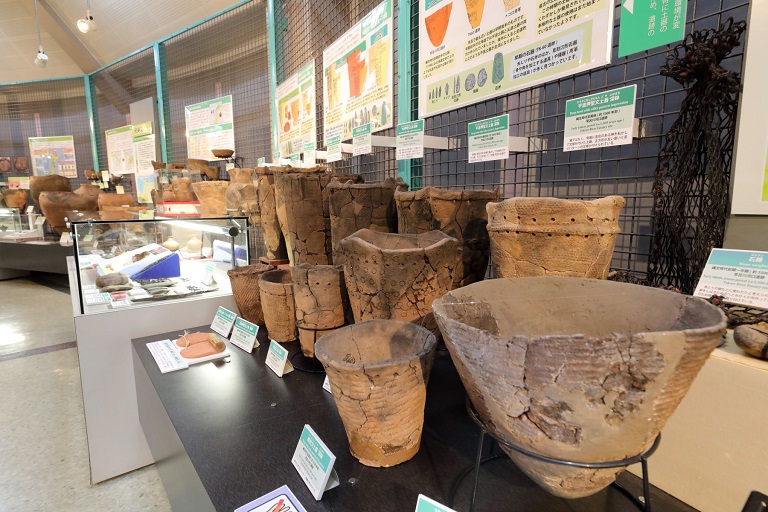 At Tokoro Ruins Museum.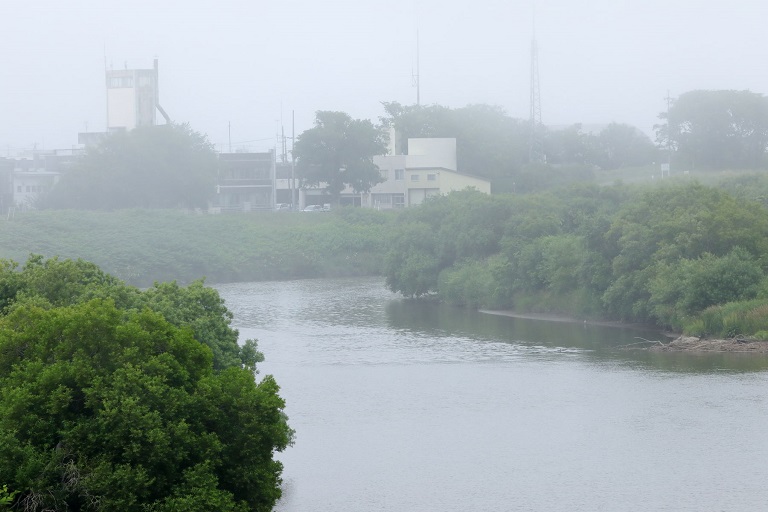 The ruins of the mouth of the Tokoro River were discovered in the lowlands on the right bank of the Tokoro River. And the Tokorochashi site was discovered on higher ground.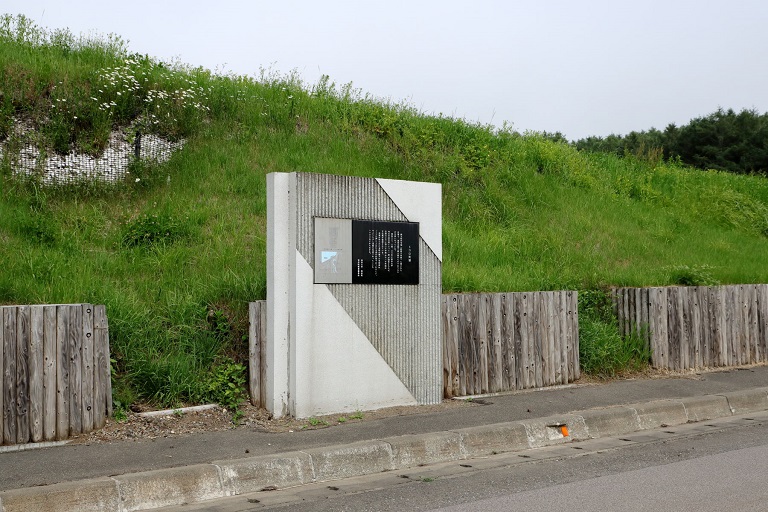 Tokoro Shell Mound, located on the right bank upstream of the Tokoro Bridge.