In Hokkaido's pioneering era, the land road network was not maintained, and rivers were used as important transportation routes. There was no road between Sapporo and Otaru, so to come to Sapporo from Otaru, take a steamer once to Ishikari, and then go up the Ishikari River to Shinoro. From there, it was common to go up the Fushiko Sapporo River and enter Sapporo.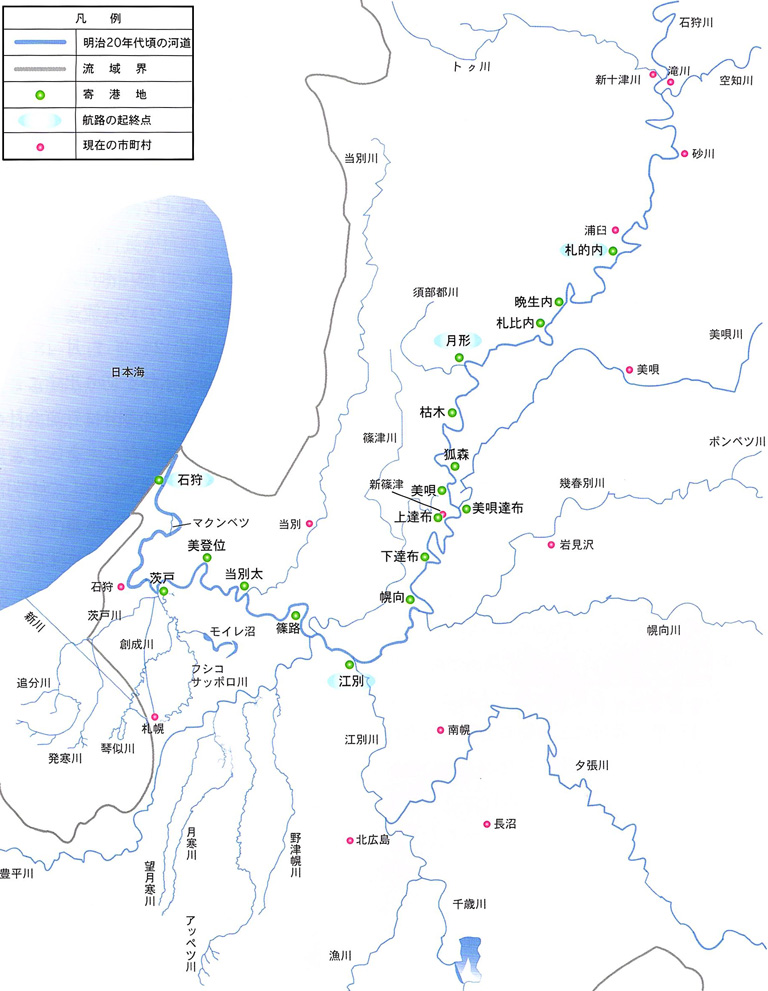 Source: Ishikarigawa Shuunshi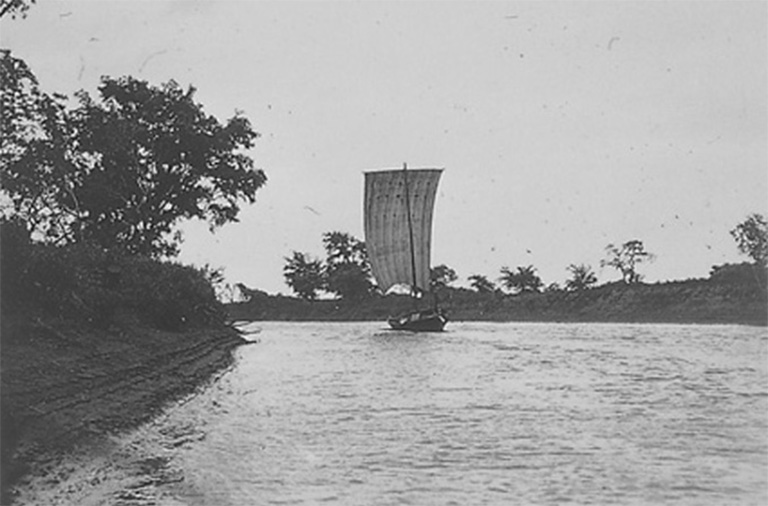 A sailing ship entered service in 1890 and was used as water transportation for the Ishikari River. Around 1908 (Sapporo River Office Collection)
When the Kabato Shuchikan was established in 1881, large paddle steamers began to navigate the Ishikari River. A paddle steamer is a ship with paddle like water wheels on both sides of the hull and can navigate even in shallow rivers. These ships were operated between Ishikari and Kabato to carry the prisoners and daily necessities of Kabato Shuchikan.
At that time, the people who lived on the riverbank were surprised at the paddle steamer sailing with loud water and steam noises and took it as a symbol of modernization.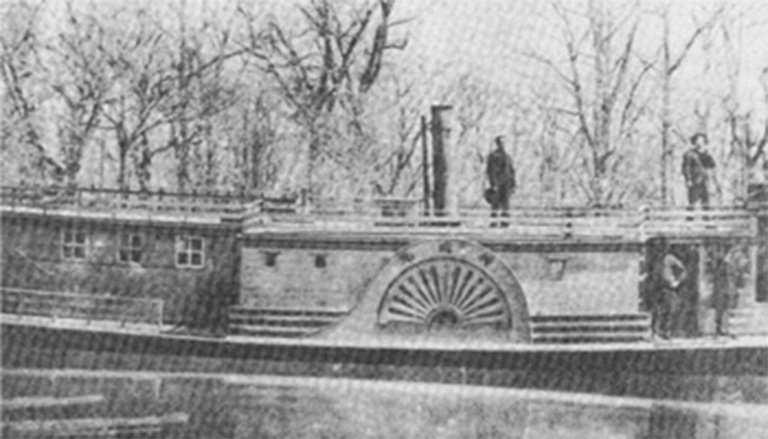 Prison steamer "Kamui Maru" (Junior Chamber International Ebetsu Collection)
In the 15th year of the Meiji era, a railway was opened between Sapporo and Horonai. A station was set up at the relay station Ebetsu, and the Ishikari River route was opened. Millet ships made a round trip to the upper reaches of the Ebetsu River (now the Chitose River), and agricultural products and timber harvested in the upper reaches of the Ishikari River were transported to Ebetsu by ships. There, it was transshipped to a railroad and transported to Sapporo and Otaru.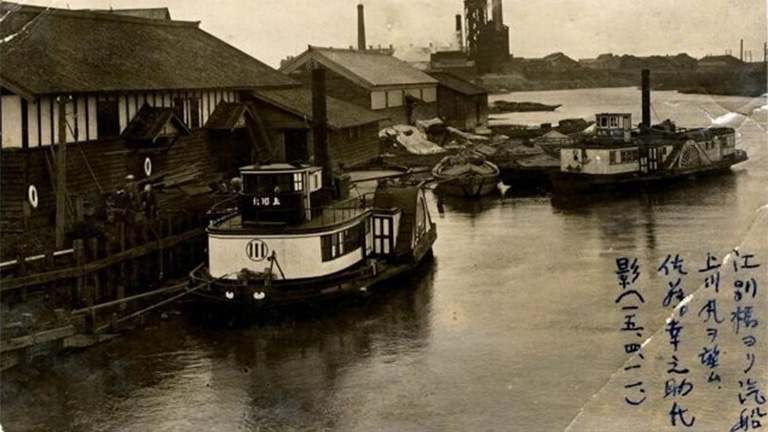 April 11, 1926 Kamikawa Maru and Ebetsu Port Provider / Konosuke Sato
Source: Ishikarigawa no Kioku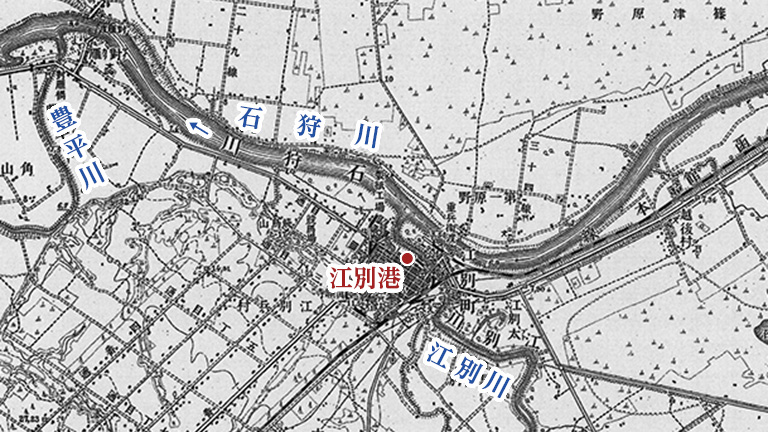 From Geospatial Information Authority of Japan old version topographic map "Ebetsu" published in 1919