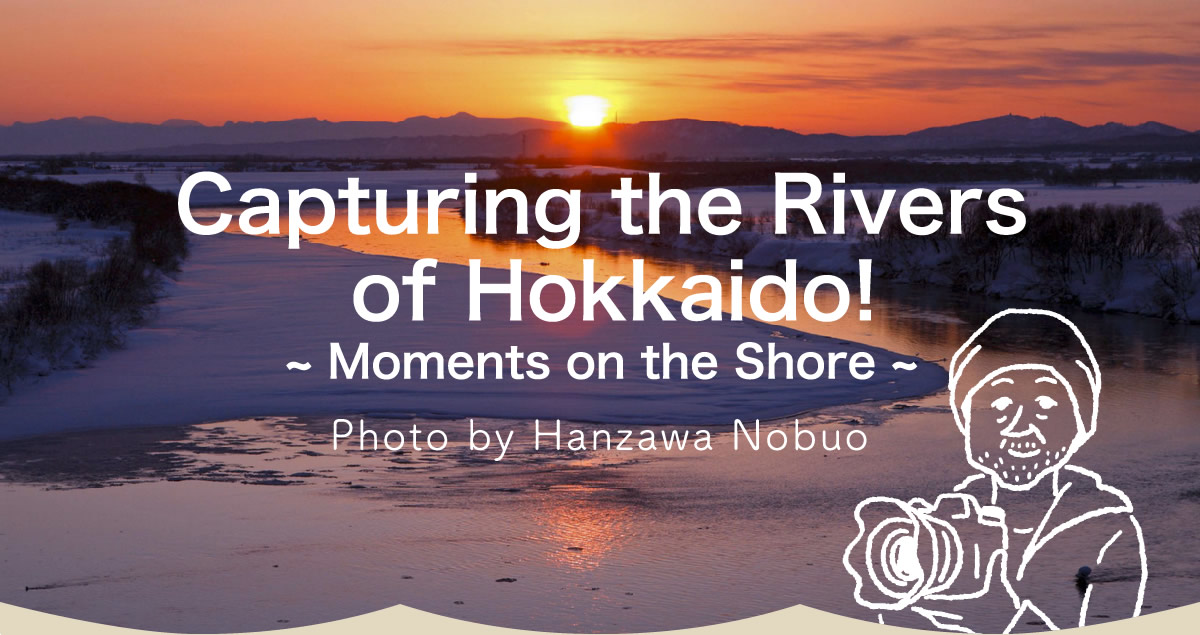 From slow-flowing grand rivers and the colorful expression that reflect on the water's surface, to the wildlife that thrives in the area; this is a collection of charming photos of Hokkaido's rivers and shores, by Hokkaido photographer Hanzawa Nobuo. We hope you will enjoy photos from his collection of photos taken over many years, as well as a few rare photos uploaded straight from the photo site.

Hanzawa Nobuo/ Photo Studio F
Hanzawa Nobuo - Photographing the Ishikari River, and the many other rivers of Hokkaido for the past thirty years.